Ski Rack Rental
At Car Rental Denver we have hand-picked ski and snowboard racks that go great with a family vacation, or a road trip. Our ski rack rental can fit on a variety of SUV's and other vehicles.
Yakama Ski Racks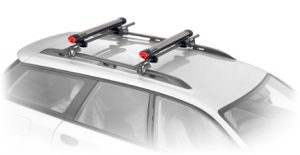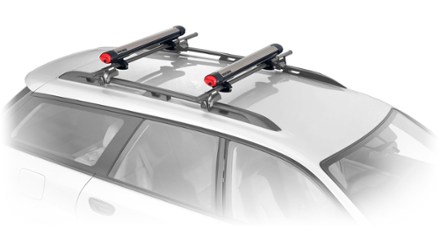 Sleek, aerodynamic ski carrier with vertical spring system and different height feet for all types of skis and snowboards.   The wide Yakima FatCat 6 takes ski and snowboard mounts to a whole new level of convenience. Holds 6 pairs of your skis or 4 snowboards.  This fully locking roof top snow sport ski rack rental extends across the entire roof to the side of the car for easy loading and unloading.
Thule Cargo Box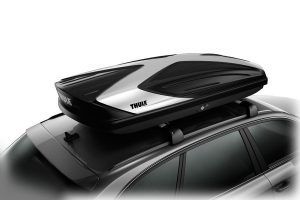 The Thule Cargo box rental Hyper Box XL offers luxurious space with outstanding quality, security and convenience.  This oversized roof box holds 6 – 8 pairs of skis or 4 – 6 snowboards.  The large spacious cargo box can also store small bags and ski/snowboard boots.  Making additional room for your rental SUV.  The secure locking system is easily accessible from either side of the vehicle.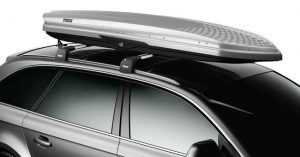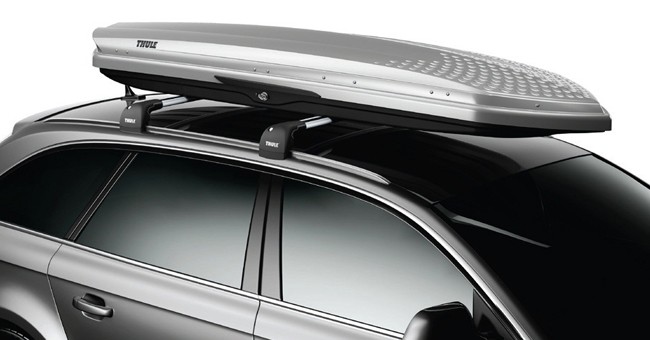 Need something not so big?  Consider the low-profile roof box with a sleek and modern design, perfect for the winter sport enthusiast.  With the aerodynamically streamlined design it greatly reduces air drag on top of the vehicle.  This cargo box was specifically designed to fit skis, polls and snowboards.  Easily fits skis and snowboards up to 210cm.
Snow Chains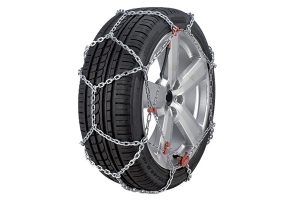 Feel like you need more safety for your winter travels through the rocky mountains?  We carry snow chains also.